News

Japon

Arakawa Under The Bridge : Le Casting

C'est dans le Young Gangan #09, en vente vendredi, qu'on apprend qu'elle sera le casting principal pour le drama et le film adaptés du manga de Hikaru Nakamura, Arakawa Under The Bridge.

C'est Kento Hayashi qui jouera le rôle de Ichinomiya quant au rôle de Nino, il sera joué par Mirei Kiritani. Pour rappel, le drama commencera sa diffusion tard le soir courant juillet sur Tbs. Quant au film il sortira au printemps 2012.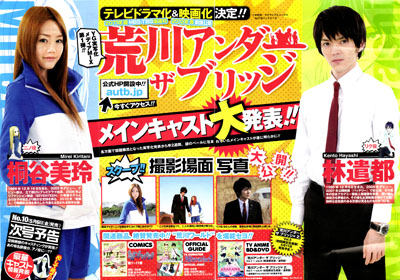 Futur héritier de la plus grande compagnie du monde, Ichinomiya Kyo voit sa vie comme une succession de victoires qu'il a remportées. Ayant une haute estime de lui-même, il respecte à la lettre la règle d'or de sa famille : ne jamais être redevable à quiconque. Cette loi absolue sous entend notamment de ne jamais rien accepter d'autrui ou encore de ne jamais demander de l'aide à autrui quelque soit la difficulté que l'on rencontre. Cependant, bien qu'il ait réussi à toujours se débrouiller seul dans n'importe quelle situation, Kyo va se voir sauver de la noyade par Nino, une jeune fille vivant sous le pont Arakawa. Afin de rembourser sa dette au plus vite, il accepte la proposition de cette dernière et devient son petit ami. En partageant son quotidien, Kyo apprendra alors que Nino se dit venir de Venus et découvrira que les habitants des alentours sont tous plus décalés les uns que les autres.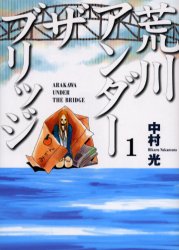 Enigma
D'où vient cette réplique ?
Je vais rassembler cinq guerrières et constituer l'armée la plus forte du pays !
[ Voir la réponse ]