ARAI Kiyoko
あらいきよこ

Genre: Femme
Né(e): 1 juin / Tokyo
Signe: Gémeaux
Groupe sanguin: B
Pseudo connu: Kiyoko Haku
Origine: Japon
De son vrai nom, Kiyoko Haku, c'est avec Chotto dake Biyaku que sa carrière commence, histoire publiée dans le magazine Ciao. Kiyoko Arai n'est pas uniquement une auteure de mangas. En effet, elle est également celle de la série animée Emi magique, produite en 1985 par les studios Pioneer LDC, et éditée par Déclic Images. En 1999, l'auteure est récompensée pour son manga Angel Lip; à cette occasion, elle reçoit le 44ème prix Shogakukan Manga Award.
Histoires courtes :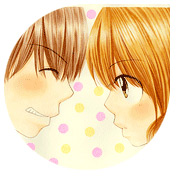 - 2007 : Kokuhaku Hiyori / 告白日和 / Chuchu / Shogakukan
Enigma
D'où vient cette réplique ?
J'ai vu une chevelure noire, dans un monde de ténèbres absolues...
[ Voir la réponse ]
Copyrights © 2012 manga-news.com | All rights reserved
All pictures and illustrations are under © Copyright
Manga-News is an online portal, providing reviews and news about manga and dvd
Don't contact us about refund of manga / dvd, about scantrad, fansub and streaming.