Dvd

Karas - The revelation

La suite tant attendue de la fameuse série Karas du studio, est enfin annoncée et prévue pour le mois de janvier toujours en version collector. Intitulée : The révelation, celle-ci contiendra, un livret de 54 pages, les commentaires audio, une gallerie de personnages, des interviews, le making of : Project K : la genèse de Karas etc...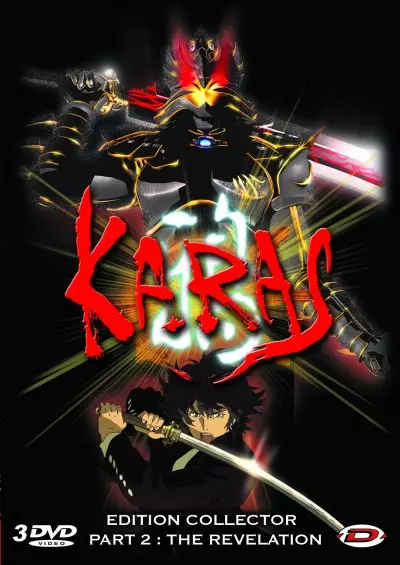 Nous retrouvons Otoha exactement là où nous l'avions laissé à la fin du premier volume. Vaincu par Ekou et de nouveau conscient de son passé d'humain, Otoha va tenter de se venger des Yakuza qui ont tué son frère. Pendant ce temps, Ekou met son terrible plan à exécution et déchaîne les éléments et sa haine contre ces humains qu'il méprise tant. Yurine, Nue et Otoha joindront leur force dans une bataille épique qui les opposera à Ekou et ses Mikura. Le sort de Tokyo et de ses habitants est entre leurs mains !