News

Jeux Video

Une date pour Castlevania sur 3DS

Il y a quelques mois, nous vous parlions de l'arrivée sur de la saga Castlevania avec le jeu

Castlevania - Lord of Shadow - Mirror of Fate

(

voir la news

), opus chargé de faire le pont entre

Lords of Shadow

et

Lords of Shadow 2

. Il y a peu,

Konami

a enfin dévoilé la date de sortie de ce jeu attendu, qui devrait arriver dans les magasins européens le 8 mars 2013.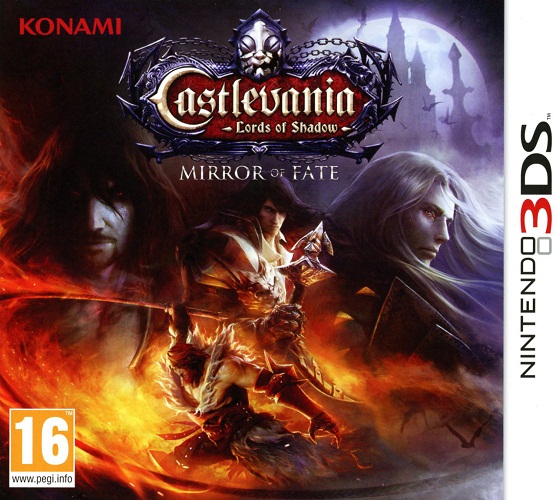 révèle l'histoire des descendants de Gabriel Belmont, Simon et Trevor Belmont, qui se battent contre leur propre destin dans le but de découvrir leur véritable et tragique destinée. Trevor Belmont, un chevalier de la confrérie de la lumière, veut venger sa mère tuée par son père, qui est revenu après des années d'exil et réside dans un mystérieux château. Celui qui fut jadis Gabriel Belmont est maintenant devenu Dracula, un puissant vampire. Dracula a déclaré la guerre à la fraternité et cet acte plante le décor d'une confrontation cataclysmique entre père et fils.
Dans , les joueurs incarneront de multiples personnages, chacun d'entre eux possédant des capacités uniques et des compétences à travers différentes époques. Doté d'un grand éventail de combos et d'un système de combat stratégique poussé, il permet aux joueurs d'utiliser les armes de leurs personnages ainsi que leurs capacités magiques pour abattre leurs ennemis diaboliques. Les fans parcourront des niveaux extrêmement détaillés et combattront des boss énormes, le tout dans un cadre unique sur Nintendo qui offre une haute résolution graphique de polygones 3D, et des zones qui défileront naturellement pendant les batailles totalement en 3D.
Enigma
D'où vient cette réplique ?
"Si personne ne s'en souvient, alors ça n'a jamais existé"
[ Voir la réponse ]