CHIBA Tetsuya
ちばてつや

Genre: Homme
Né(e): 11 janvier 1939 / Tôkyô
Signe: Capricorne
Pseudo connu: 千葉徹彌
Origine: Japon
Official Website: http://chibapro.co.jp/
Tetsuya Chiba est né le 11 janvier 1939 à Tokyo. Il est le frère de Tarô Nami. En 1962 il reçoit le prix du manga Kôdansha pour 1, 2, 3 to 4, 5, Roku et Sakanaya champion, puis en 1976 pour Ore wa Teppei (Je suis Teppei). En 2009, un prix spécial pour la commémoration des 100 ans de Kôdansha lui a été remis. Mais c'est surtout avec la série Ashita no joe qu'il sera connu de manière internationale...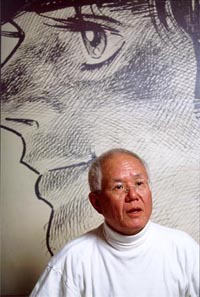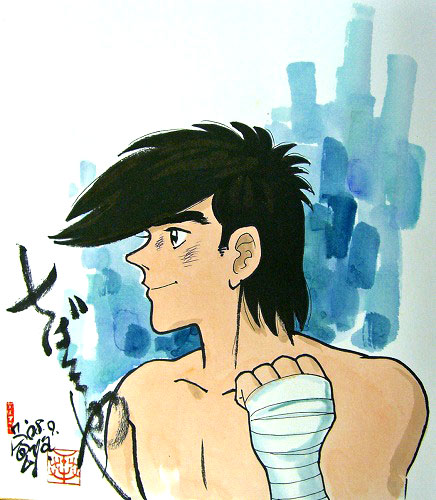 "Mama no Violin" (1958)
"Rina" (1960)
"Chikai no Makyu" (1961)
"1, 2, 3 to 4, 5, Roku" (1962)
"Hachinosu Taisho" (1963)
"Yuki no Taiyo" (1963)
"Shedenkai no Taka" (1963)
"Shimakko" (1964)
"Harris no Kaze" (1965)
"Ashita no Joe" (1968)
"Gaki" (1970)
"Hotaru Minako" (1972)
"Orewa Teipei"(1973)
"Notari Matsutaro" (1973)
"Nerima no Itachi" (1980)
"Ashita Tenki ni Nare" (1981)
Enigma
D'où vient cette réplique ?
Eh John Lennon tu nous cacherais pas encore quelque chose
[ Voir la réponse ]
Copyrights © 2012 manga-news.com | All rights reserved
All pictures and illustrations are under © Copyright
Manga-News is an online portal, providing reviews and news about manga and dvd
Don't contact us about refund of manga / dvd, about scantrad, fansub and streaming.