News

Manga

Sortie de Be x Boy 13

Après un petit report, le treizième numéro du

Be x Boy Magazine

est disponible dès aujourd'hui dans toutes les bonnes crémeries !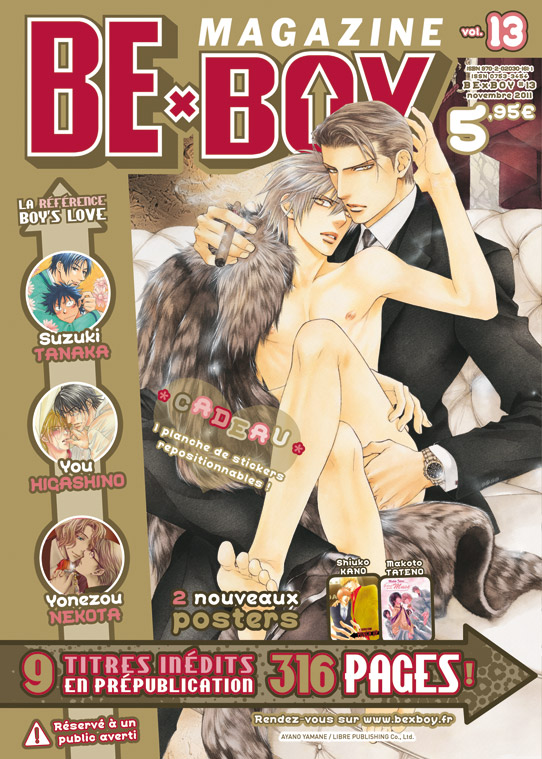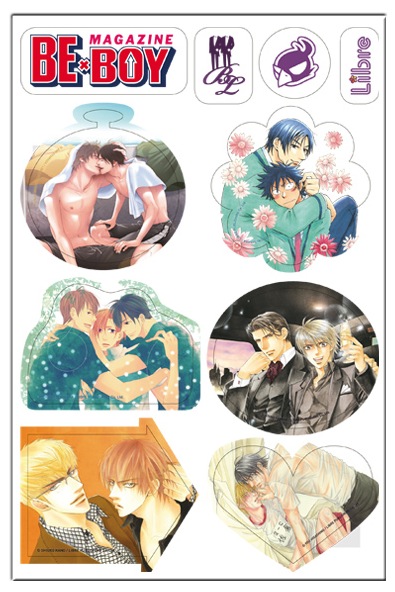 Pour la nouvelle année, le magazine fête l'événement dignement avec une nouvelle formule trimestrielle !! Cinq nouvelles séries au programme, un roman exclusif !!
Ce numéro exceptionnel fera un total de 340 pages. Avec en prime un cadeau exceptionnel dans ce numéro 13 du magazine, offert part Libre & Asuka : Une planche de stickers !!
Retrouvez les nouvelles séries :
- Punch Up de Shuiko Kano
- My Own Private Otaku (Maniac ni Aishite) de You Higashino
- Startline (Tsuioku) de Ami Oyamada
- His Favorite (Aitsu no Daihon mei) de Suzuki Tanaka
- Charming a penniless writer (Bimbo Sakka no Aishi Kata) de Chako Sugihara ...
et en exclusivité le roman : Yebisu Celebrities !!
Mais aussi les 4 séries toujours en cours : Viewfinder de Ayano Yamane, In Gods Arms de Yonezou Nekota, Yebisu Celebrities de Shinri Fuwa & Kaoru Iwamato, School of the muse de Makoto Tateno...
Enigma
D'où vient cette réplique ?
Le nom de chacun a-t-il encore la moindre importance, maintenant?
[ Voir la réponse ]